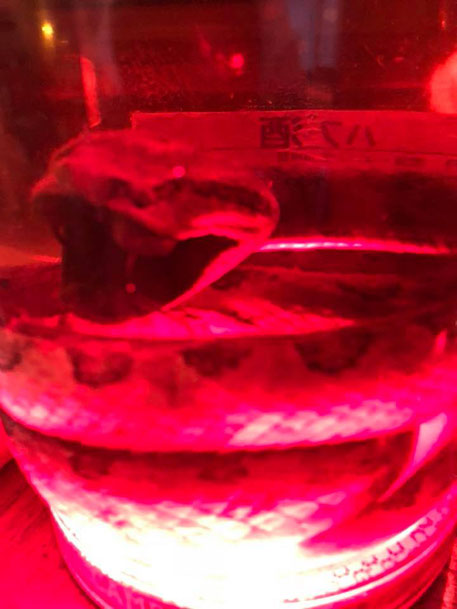 Habushu is an awamori-based liqueur made in Okinawa, Japan. Other common names include Habu Sake or Okinawan Snake Wine.
・Snake Wine 600yen
Japanese Restaurant and Music Bar
Takenotsuka is a restaurant and music bar.
Cash On Delivery in the system, you can fully enjoy in less money.
It's international place, many foreigners and Japanese people coming.
Located close to Flag ship Tokyu Department store.
You can request your favorite songs for free.
you can use our wifi for free
you can charge your mobile phone and PC for free
you can request your favorite songs for free
Please tell for stuff if you need.
No charge, Cash on delivery
it's Probably the cheapest bar in the center of the city and around  nice club area. they serve good japanese and fusion food.It's the perfect place to start the night by drinking some beers beforeyou go out to a more trendy ,more expensive place.
Opening Hours
Every day 
18:00 PM to Late at night
SHIBUYA TAKENOTSUKA
150-0043
4F koike building 2-23-1 dougenzaka,
shibuya-ku, tokyo,japan
Tel 03-3476-2385